Har Apple har tagit sina butiker ett steg för långt?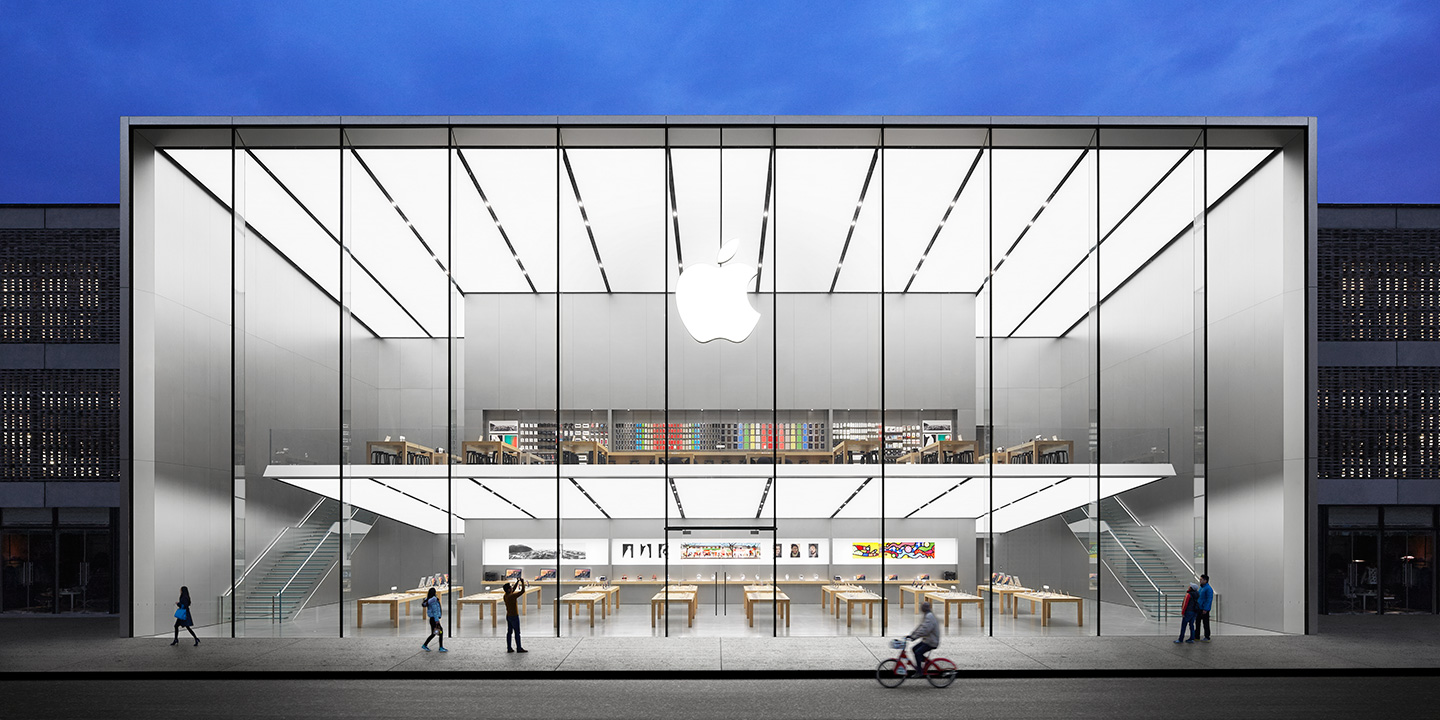 Jason Fried skulle köpa en ny iPad:
So I decided to go somewhere I almost never go: Best Buy. There's one right around the corner from our house. A 10 minute walk, a 3 minute drive.

I walked in. The place was empty. This doesn't bode well for Best Buy, but as a customer I kinda loved it. I could enter the store without being asked why I was there today. I just walked in and headed towards the dedicated Apple area in the back. When I got there I asked a guy if they had a 128 gig smaller size iPad Pro. He asked what color, I said gold. And he grabbed me one. Done. 5 minutes.

Then I happened to ask the guy if they had the iPhone 7 and if I could switch our service from T-Mobile to Verizon. I figured I'd have to go to an Apple Store to do this (which is why we hadn't done it yet). Or an Verizon store (which is another reason why we hadn't done it yet). He said, sure, no problem at all, and he was really helpful throughout the process. So we did that too.

They weren't happy or unhappy to see me. They weren't overeager or disinterested. They didn't stop me before I started shopping. I was there, they were there. It was just a transaction. Smooth, fast, and fair. At Best Buy. In and out in a few minutes.

Again — if you break it down, it's clear that Apple Stores are doing quite well and Best Buy stores aren't. So this isn't commentary on successful business models. It's just a simple share of a shopping experience I had recently that surprised me. Best Buy feels simple, Apple Stores feels over engineered, too sophisticated. I get why, but why doesn't matter to the customer experience. It's either great or it's not — the why behind the scenes doesn't matter.

Who's been teaching me that for decades? Apple.
Jag tyckte tidigare att Apple Store var den ultimata butiken att handla i. Numera känner jag mig stressad av att bara gå in där – det finns på något sätt en tyst förväntan att om du går in där så ska du köpa något.
Man kan inte bara gå runt och titta i en Apple Store, man kan bara inte slinka in lite snabbt och känna lite på en iPhone eller en iPad utan att någon ska prata med dig och nästan försöker köra ned en ny produkt i halsen på dig.
Precis som Jason Fried så går jag hellre till de mindre butikerna nu, där killen eller tjejen bakom disken nickar ett tyst "Tjena" till en och sen kan man knalla runt och fundera på vad man eventuellt vill handla.