Tolv rader kod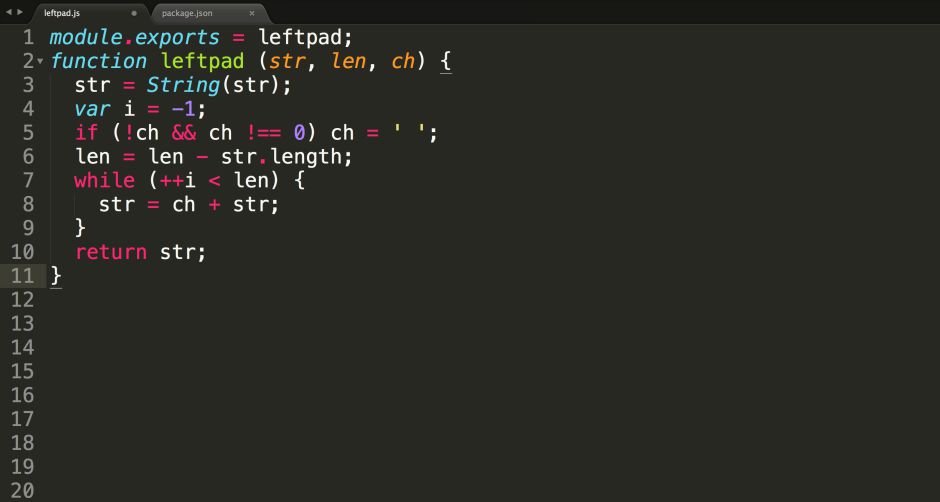 Quartz om tolv raderade rader kod som sänkte mjukvaruprojekt som exempelvis React:
An hour after the issue was first noticed, Koçulu surfaced with a post on Medium titled, "I've Just Liberated My Modules." He briefly explained the dispute with Kik and npm, and said he'd deleted his packages from npm in protest–all 273 of them. One of those—hardly the most popular or even the most important, even to Koçulu—was left-pad.
Öppen källkod i all ära, men när människan är den felande länken går knappast något projekt helt säkert om det på något sätt förlitar sig på någon annans mjukvara.