Steve Jobs håller tal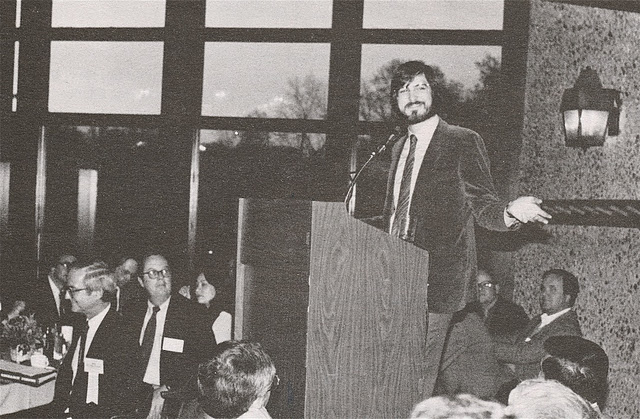 Ben Rosen minns Steve Jobs:
The Western Electronic Manufacturers Association used to hold annual industry conferences in Monterey. Steve keynoted one of the conferences in the early 1980s. But rather than tout the greatness of Apple, or the potential of personal computers, or anything material or mundane , Steve spoke passionately for 40 minutes on one subject — the dangers of nuclear warfare. That was it.
Har man 250 miljoner på bankkontot kan man nog göra ungefär precis vad man vill.