Tempest och Cyclone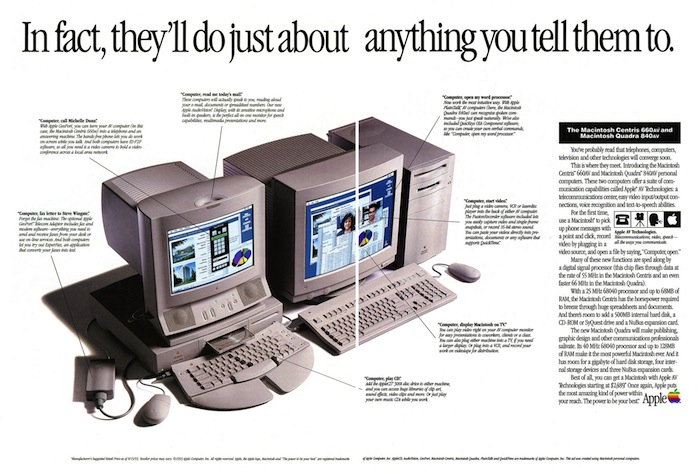 In July 1993 Apple introduced two very special Macintosh models, the Centris 660AV and the Quadra 840AV. Although seemingly belonging to different product lines and featuring radically different cases and expandibility options, they shared most of their technology, and even more importantly, their raison d'etre.

The two Macs sported an unseen integration of audio, video and voice, setting a new market standard. The "AV" monicker after the model numbers meant that professional audio and video input and output capabilities were already included by Apple and there was no need for third-party expansions.
Tillverkarna av tredjepartshårdvara för video och ljud var säkert överlyckliga över dessa modeller.