Hemma hos Apples nya kontor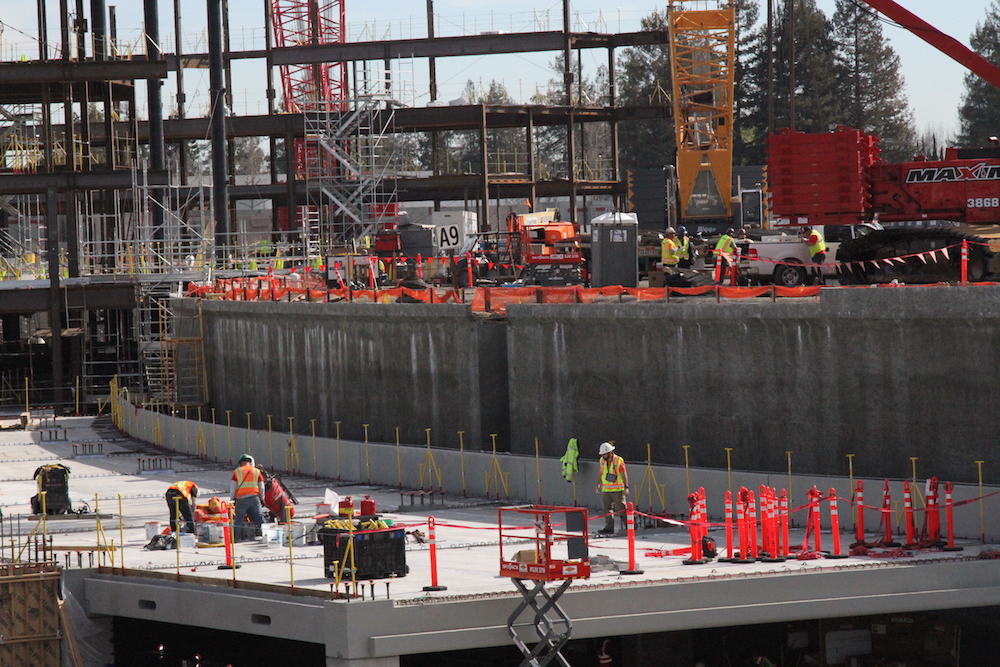 The world's largest Apple product is taking shape in Cupertino.

Apple is just one of several huge tech companies in the Bay Area building corporate campuses this year. But its project is perhaps the most secretive.

So when I asked for a tour, I didn't expect to get one. Other reporters told me the company rarely talks to the press.

But Apple's press team seemed to like the idea of talking about the green innovations in their new building, especially if the story would have presence on NPR. We proposed that angle for its connections to science. A tour was granted and on a sunny day in February, I found myself squeezed into an Apple Jeep with Dan Whisenhunt, the company's VP of Real Estate and Development, and Lisa Jackson, who was appointed by President Obama to head the Environmental Protection Agency, and left in 2013 to become Apple's VP of Environmental Initiatives.
Riktigt intressant reportage med fina bilder.