Nya Apple TV säljs på eBay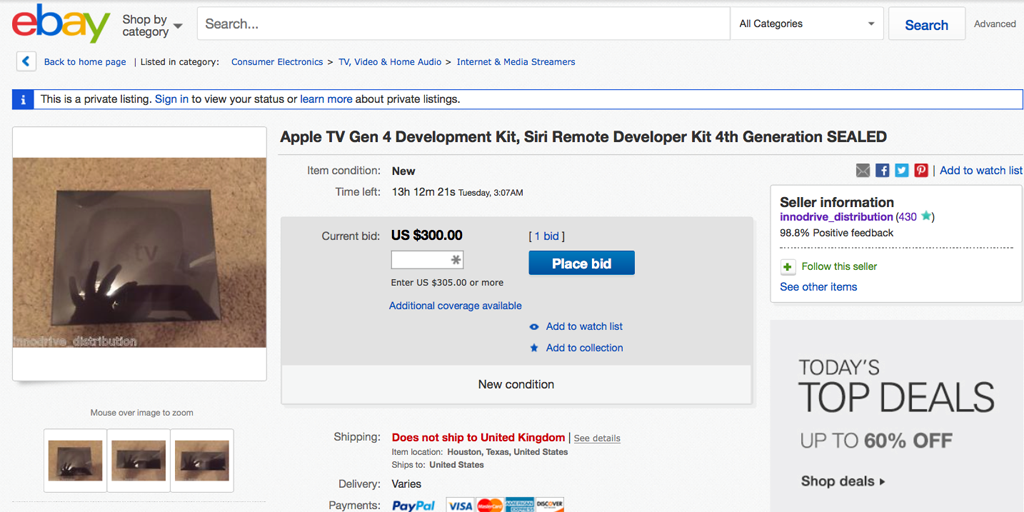 It is against the policies of Apple to resell this unit "while it is running Apple pre-release software" according to the terms of service but good news! This unit ships without any OS installed on it. You can just download the firmware update from the developer portal and restore it with iTunes when you get it. If you don't have access to the firmware update via an Apple Developer account, I can refer you to a place where you can download it after the auction.
Inte första gången Apples NDA för nya Apple TV missbrukas på det här sättet. Den här typen av tilltag kommer nästan garanterat inte bidra till att Apple skickar ut utvecklarenheter i framtiden.
(via 9to5 Mac)