Världens största solcellsinstallation finns i Marocko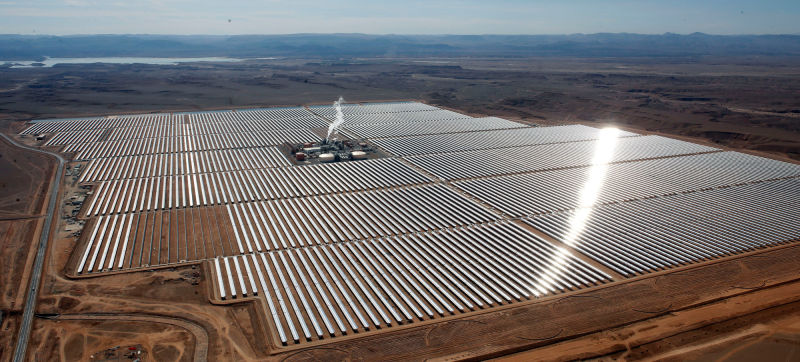 Yesterday, Morocco switched on the first section of its new Ouarzazate solar power plant. The new installation already creates 160 megawatts of power and is expected to grow to cover 6,000 acres by 2018—making it the largest in the world.
Underligt att amerikanerna inte klarar av att göra samma sak när det går utmärkt att bygga detta i Sahara.