Panic lägger ner Status Board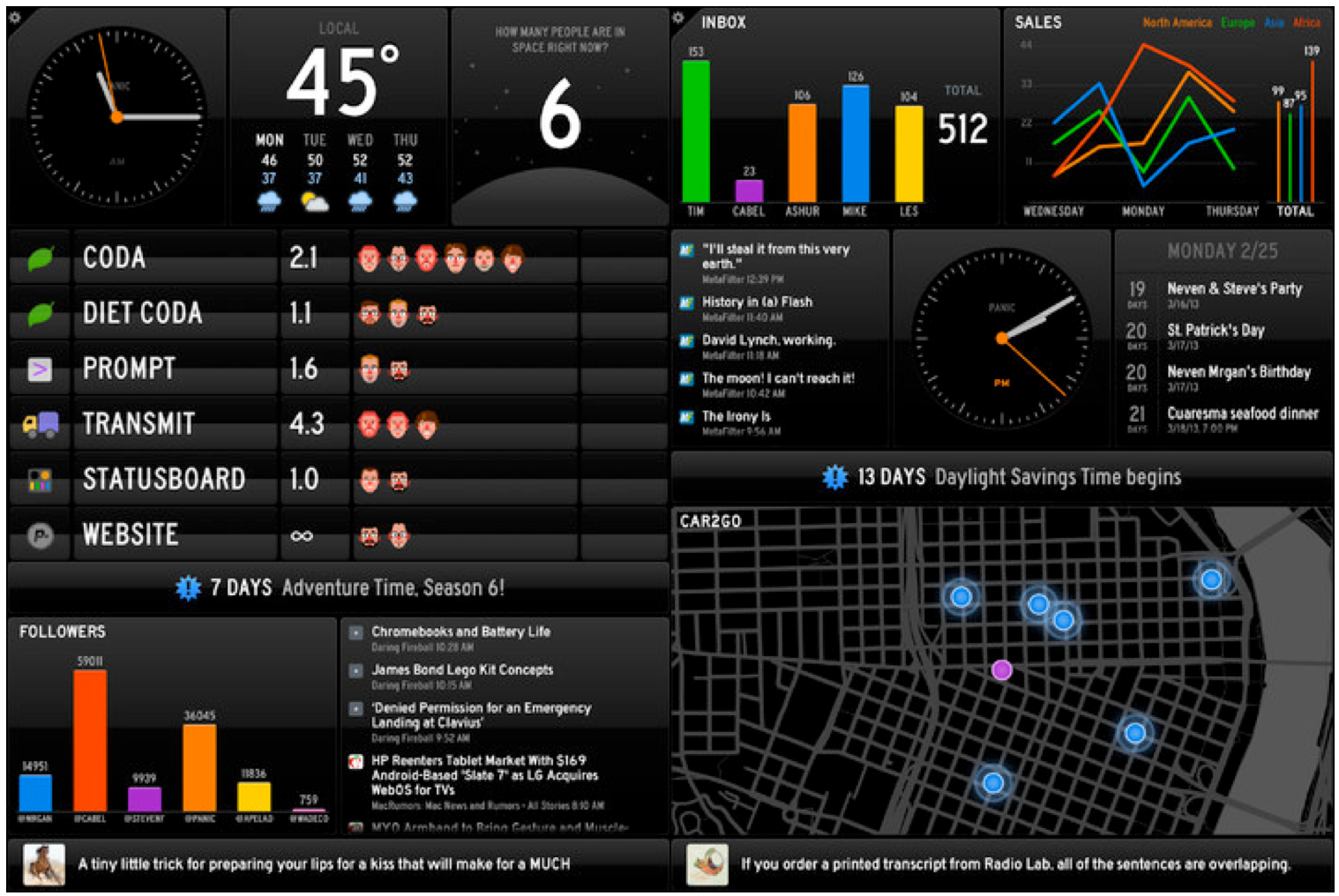 Panic announced that it is discontinuing its Status Board app and remove it from the App Store within the next couple of weeks. Status Board was inspired by the custom webpage pictured above that Panic developed and displayed on a large display in its offices to track company statistics. Panic brought its status board to iOS in 2013 with pre-made modules and the ability to create custom widgets and display the whole thing on an iPad or TV.
Det var mest en tidsfråga innan applikationen slutade utvecklas vidare men den var, och är, inte mindre fantastisk för det.