En 18-åring med en stordator i källaren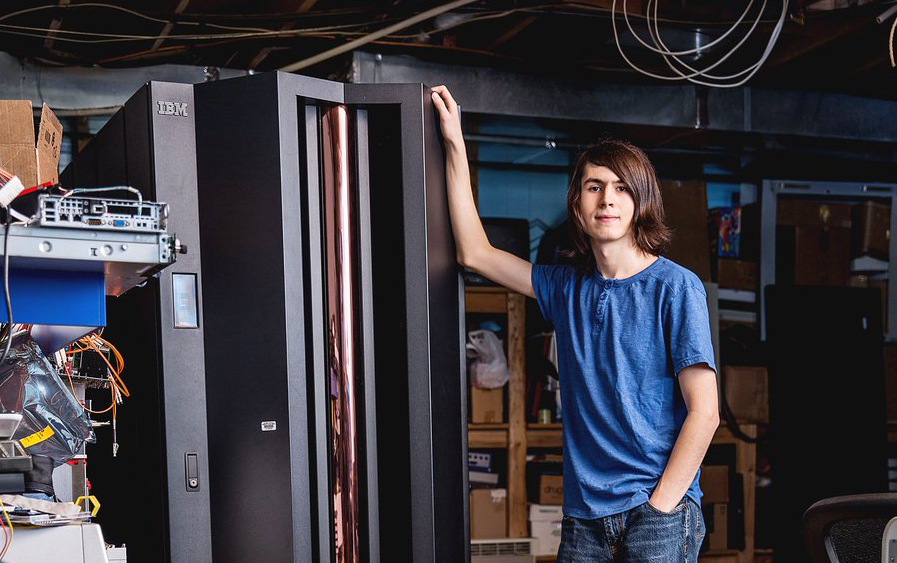 Today's typical young adults are occupied with things like sports, arts, online/mobile games, social media apps and fashion. But Connor Krukosky isn't your typical Gen Zer—he has a mainframe in his parents' basement.

An aspiring electrical engineer, 19-year-old Krukosky acquired his first computer—what he believes is an IBM Aptiva—when he was 18 months old and started collecting vintage machines about three years ago. In October 2015, a note on the members' list of the then-named Mid-Atlantic Retro Computing Hobbyists group announced, "IBM z890—Model 2086-320; bidding so far $100," and he was hooked. Krukosky replied that he needed something to heat his basement and would definitely go for it.

Skeptics noted the system's doorway-busting size and weight of over 1 ton, but he bid and the beast was his for a mere $237.39.
Vill man se Connors minst sagt underhållande presentation om samma ämne kan man se den här. Connor har sedan artikeln ovan publicerades fått en praktikplats hos IBM.