"Nya" iPad är i själva verket en gammal iPad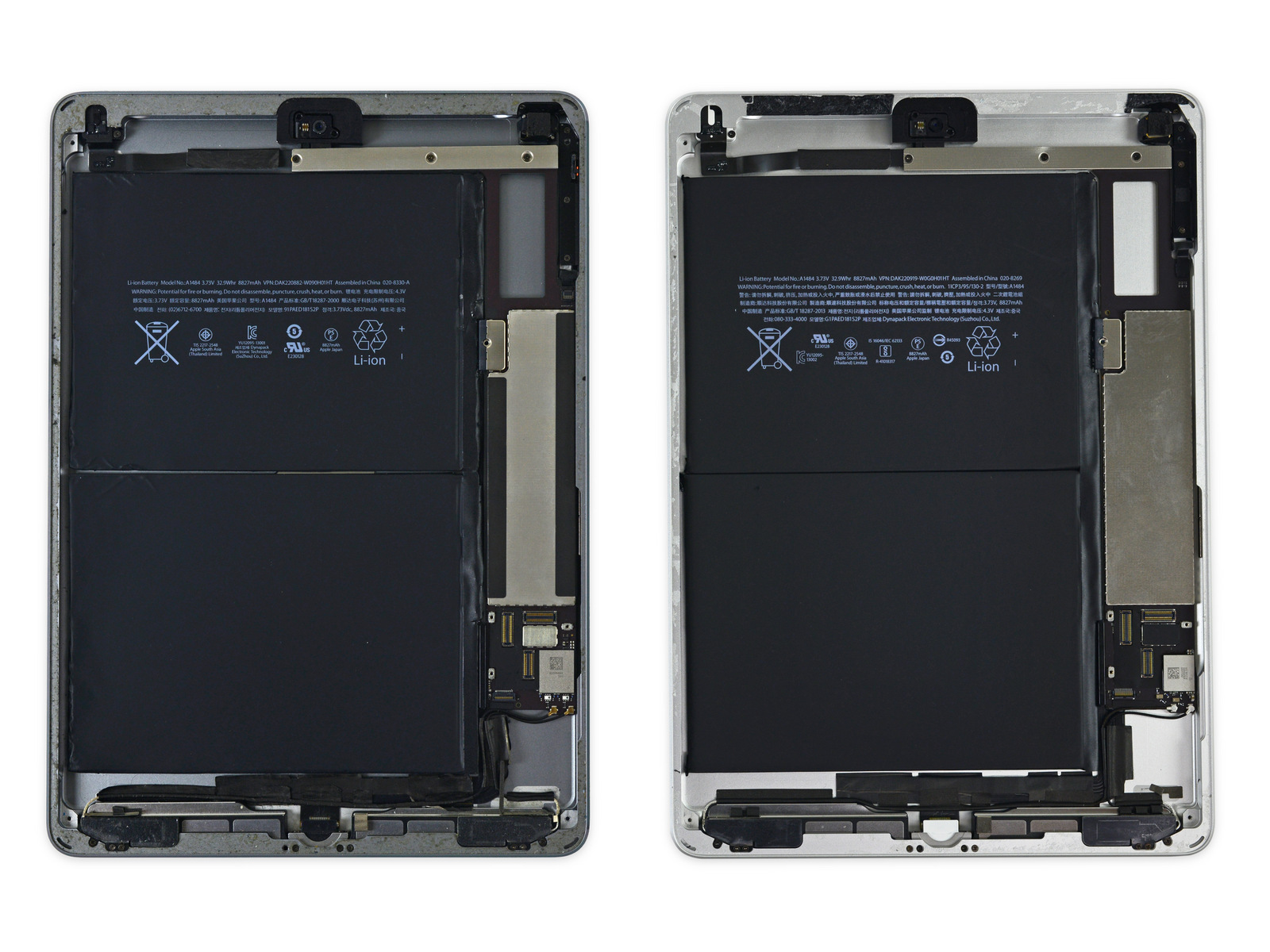 So remember how we said this was similar to the first Air? We were serious—take a look at the Air 1 and iPad 5 respectively. Not much has changed.

Here the Air 1 is dressed in Space Grey, and has a slightly larger Wi-Fi module.

The iPad 5 is in silver, and… has less tape? I mean, they're pretty identical.

Editor's note: It's actually all the same tape, just in neater lines. Sorry it went back on a little wrinkly after making guides on that Air 1—guides that'll also help you fix your new iPad 5.

They both pack the same 32.9 Wh battery, beating the 27.6 Wh iPad Air 2 and the 27.9 Wh iPad Pro 9.7″ (all of which are outpaced by the Surface Pro 4's 38.2 Wh reservoir).
Innovativt.