Episkt post-it-krig mellan två byggnader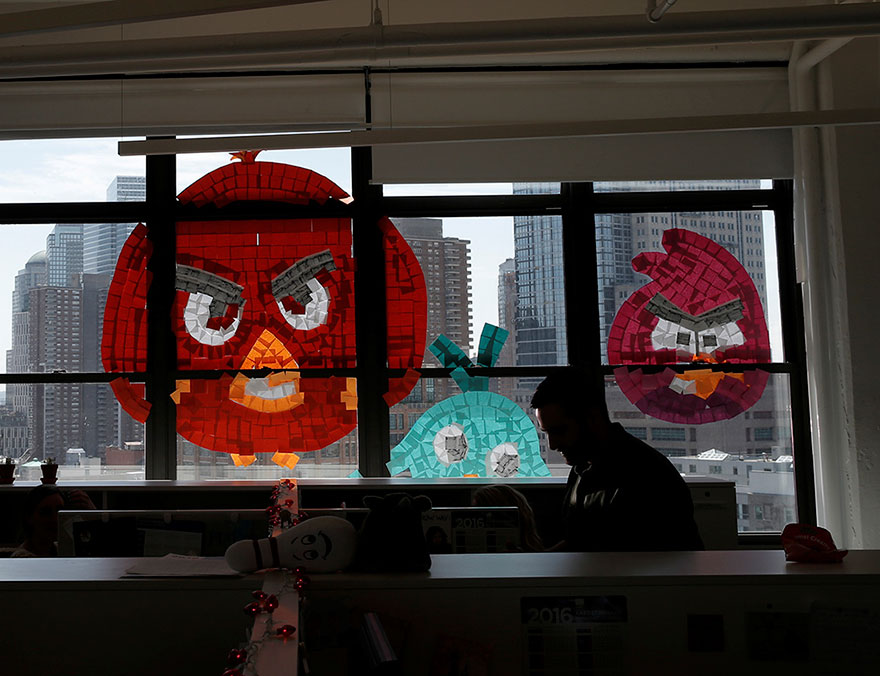 It all started innocently enough. An employee at Harrison and Star wrote a simple "hi" in Post-it notes on her window and waited for somebody to respond. And somebody did. They wrote "sup". So far, so civil. But it didn't stop there. Oh no. It was only just getting started! Both buildings host a number of marketing and media agencies and their creative inhabitants couldn't resist getting involved in the action. Soon enough the windows were full of funny messages and pictures.
Se bilderna. Det är värt fem minuter av din tid.  Extra roligt är att 3M, tillverkaren av post-it-lapparna, sponsrade med gratis produkter så länge detta pågick.