Några ord om det här med e-postsignaturer…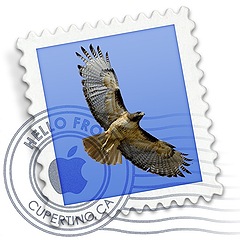 Information in this email including any attachments may be privileged, confidential and is intended exclusively for the addressee. The views expressed may not be official policy, but the personal views of the originator. If you have received it in error, please notify the sender by return email and delete it from your system. You should not reproduce, distribute, store, retransmit, use or disclose its contents to anyone. Please note we reserve the right to monitor all email communication through our internal and external networks. Apple and the Apple logo are trade marks of Apple Inc registered in the US and other countries.
Ur ett mail en person på Apple skickade till mig för ett tag sedan. Långa e-postsignaturer är inget nytt, men numera känns det som att e-post som skickas ut har längre signaturer än vad de har innehåll i övrigt och den här typen av försök till att tvinga dig som mottagare att följa regler och påbud utan att du först gått med på det är i mitt tycke att likna vid de knep som många PR-konsulter körde med för några år sedan där de skickade ut information innan produktlanseringar och samtidigt nämnde i förbigående att informationen var under embargo till datumet xyz.
Detta är givetvis trams. Du är inte juridiskt bunden till att göra någonting om du på förhand inte begärt att få viss information översänd och då också gått med på att hålla klaffen om innehållet.
The Economist har ett och annat att säga om det här med e-postsignaturer också. En läsvärd artikel minsann:
Many disclaimers are, in effect, seeking to impose a contractual obligation unilaterally, and thus are probably unenforceable. This is clear in Europe, where a directive from the European Commission tells the courts to strike out any unreasonable contractual obligation on a consumer if he has not freely negotiated it. And a footer stating that nothing in the e-mail should be used to break the law would be of no protection to a lawyer or financial adviser sending a message that did suggest something illegal.
Så här är ett slag för att få bort de här tramsiga signaturerna. Mailservrarna har att göra som det är.
Som en avslutning, här är en favorit. Kolla in sista stycket:
NOTICE OF CONFIDENTIALITY:
The information contained in this email transmission is confidential information which may contain information that is legally privileged and prohibited from disclosure under applicable law or by contractual agreement. The information is intended solely for the use of the individual or entity named above.
If you are not the intended recipient, you are hereby notified that any disclosure, copying, distribution or taking of any action in reliance on the contents of this email transmission is strictly prohibited.
If you have received this email transmission in error, please notify us immediately by telephone to arrange for the return of the original transmission to us.
Kanske det här med fax inte var så dumt, ändå?