Fredagskul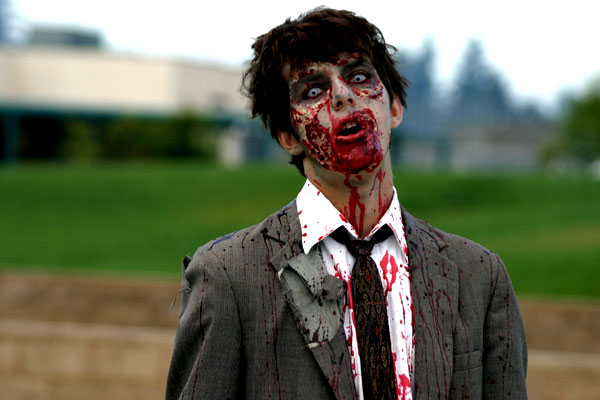 Preparing now for zombiedom is a good idea. Remember what the TV preacher said, "When hell is full, the dead will walk the earth." So it's bound to happen sooner or later. Since it would look wierd if you started bricking up your windows and stockpiling rifles, you have to be smart about this.

First, get to know the guy in town who bought a pallet of Spam to survive Y2K. He probably still has a ton of that stuff around, and knows all the good hiding places.

Next, scout out all the big box retailers that carry ammo and food. Not too many eh? Tough luck, blue-stater. Someplace like WalMart is ideal, especially with the Garden Center for seed and stuff for longterm survival. A big bonus would be a nearby Home Depot or some such place so you can get plenty of lumber and quick-mix concrete for fortification.

While you're preparing, always keep in mind locations where people congregate – you're likely to find lots of zombies there when things turn ugly. Highways, malls, and schools are especially bad. You also might want to mention to your friends and family in passing how well your hiding place could be defended, etc. That way, when the zombies come, they'll remember you said that and come help you. I don't recommend telling them you're preparing for a zombie invasion.
Sparas till "i fall att"-samlingen av länkar.