15 år sedan Apple köpte NeXT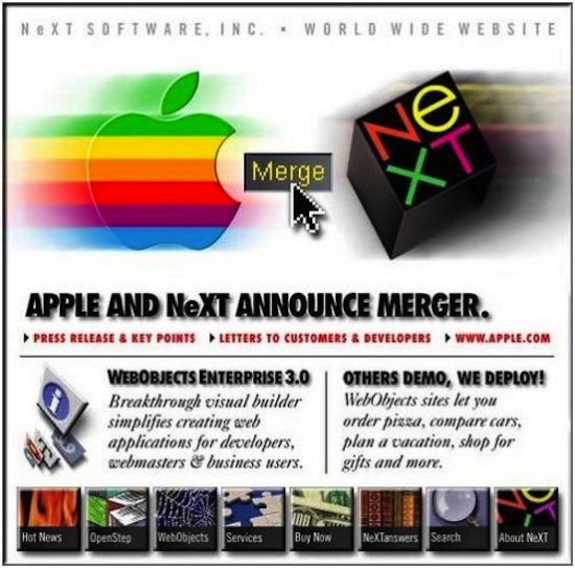 In a stunning move, Apple Computer (AAPL) said tonight that it will purchase Next Software in a $400 million deal that will bring former Apple CEO Steve Jobs back to the company he cofounded.

Apple will pay about $350 million in cash and stock for the privately held Next to purchase that company's shares and an additional $50 million to cover its debts.

Under the merger, which is still subject to regulatory approval, Apple will take control of all of Next's products and services. Jobs, who has become something of a historic figure in Silicon Valley, will leave his post as Next's chief executive to become an "adviser," reporting directly to Apple chairman and CEO Gilbert Amelio.
Det tog inte Jobs ens ett år så var Amelio och resten av ledningen på Apple utrensade.