20 år sedan Newton Messagepad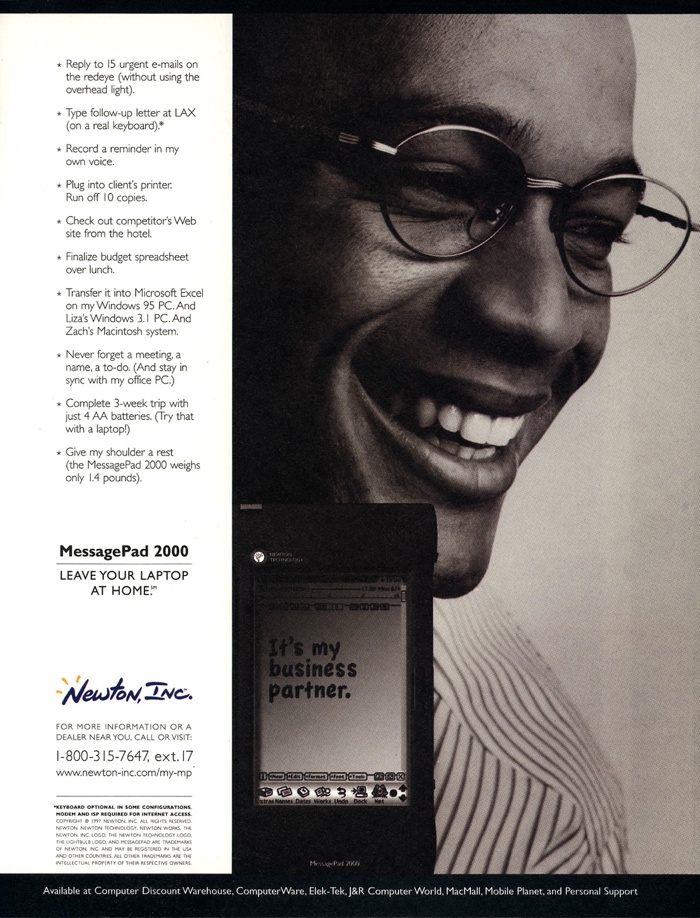 An anniversary of sorts quietly passed us this weekend: Saturday, August 3rd, marked the 20th year since Apple began selling the Newton MessagePad, its then-groundbreaking tablet device with handwriting recognition.

While the device was never hugely commercially successful, its development, creation and sale inevitably, inexorably lead us to where we are today, a "Post PC world" dominated by touch-sensitive smartphones and cellphones. The Newton's influence can even be felt in Apple's Mac line, with products like the MacBook Air.
"Leave your laptop at home" är en grymt bra slogan.