Hur stå-och-stampa-taktiken dödade Blackberry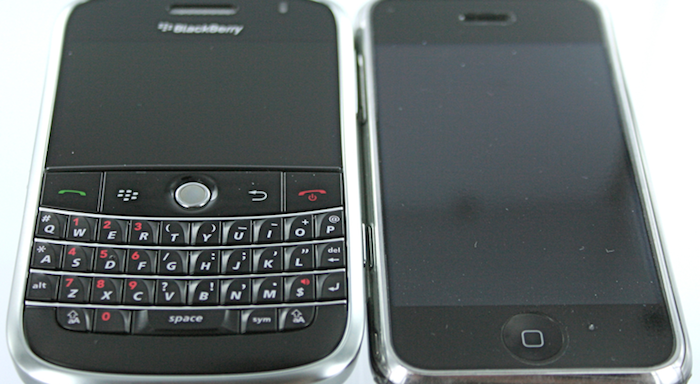 The New Yorker berättar exakt varför Blackberry-telefonens tillverkare nu står inför att sälja delar av- eller hela bolaget:
Shares in the Canadian maker of BlackBerry smartphones peaked in August of 2007, at two hundred and thirty-six dollars. In retrospect, the company was facing an inflection point and was completely unaware. Seven months earlier, in January, Apple had introduced the iPhone at San Francisco's Moscone Center.

Executives at BlackBerry, then called Research in Motion, decided to let Apple focus on the general-use smartphone market, while it would continue selling BlackBerry products to business and government customers that bought the devices for employees. "In terms of a sort of a sea change for BlackBerry," the company's co-C.E.O Jim Balsillie said at the time, referring to the iPhone's impact on the industry, "I would think that's overstating it."
Sensmoralen är att det som är popuärt nu inte är det om tre, fem eller sju år. Det fattade inte Nokia, Microsoft och Research-in-motion (numera Blackberry).
Apple, å andra sidan, kan utan tvekan döda en storsäljande iPod-modell eller skrotar ett fungerande användargränssnitt i iPhone och iPad för att de vet att de ersätts av något som säljer ännu bättre.
De kanske retar upp sina användare kortsiktigt men långsiktigt säkrar de företagets framtid. Kanske är det också Nokia, Microsofts och Blackberrys stora problem: de trodde att om de bara gjorde sina kunder glada nu så skulle deras lycka vara gjord även i framtiden.
'Fail', som kidsen brukar säga.