Bakom kulisserna på nya filmen om Steve Jobs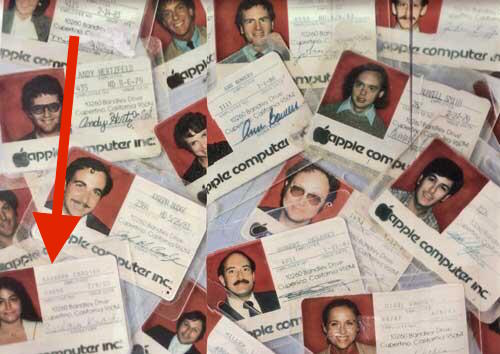 Let's just say it didn't look like the office of a big-time Hollywood movie. But I went to the door and there was Todd. Inside, suddenly, it was movie world. Lots of LA-looking people running around. I felt like I found a secret S.H.I.E.L.D. base. Every office in the building was for a different department in the movie. Set design, wardrobe, props, visual effects, art, and more.

Todd was incredibly nice as he showed me around from office to office. It was like a maze. Every room had things taped up on the walls. Giant blown up pictures of the different events they were going to re-create. One entire wall was nothing but ancient Mac error messages. Another was photos of buildings where different Apple events happened. One wall had pictures from the Internet of random Apple employees from the '80s. I saw one picture that looked familiar, walked up to it, pointed at it and said "That's my wife".
Vet inte vad jag ska tro om den här filmen, annat än att den troligen är bra, sevärd och lika trogen den sanna historien som "The Social Network" (manus av Aaron Sorkin) var när det handlade om Facebook.