Teslas gigantiska fabrik börjar ta form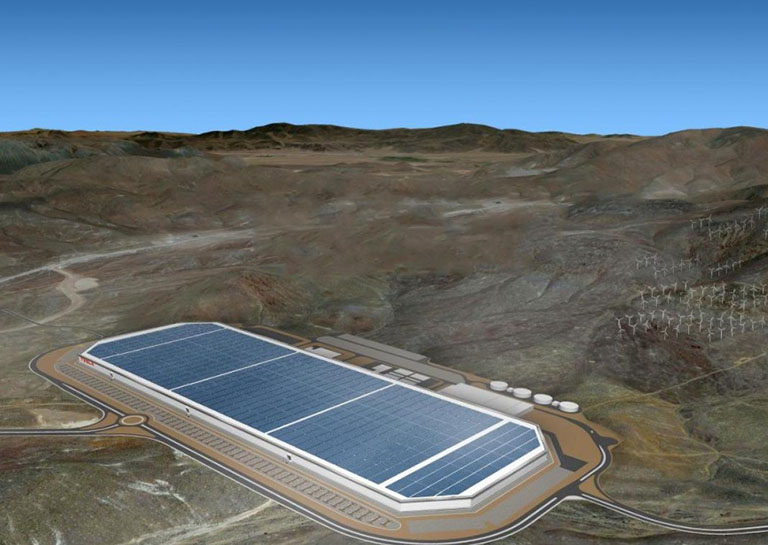 Sure to be the biggest supplier of lithium-ion battery cells in the world, the actual footprint of the factory is predicted to be around 3,000 acres. And once finished in 2020,  it'll be the world's second-largest building by volume and roughly three times the size of New York's Central Park. The most impressive feat of this production mammoth is it will be operating on 100% electric. That's right, kicking fossil fuels to the curb, Tesla's Gigafactory aims to do as they preach, working to make a sustainable factory that builds sustainable products.
Jag har tidigare skrivit om hur journalister bröt sig in i fabriken som då precis börjat byggas. Bilden ovan är en för övrigt rendering och inte en bild på fabriken som än så länge inte är färdigbyggd.
När den är färdig kommer ha en yta på drygt 1200 hektar, eller tolv kvadratkilometer.
Det är stort det.