Apple firar 40 år med klassisk flagga utanför HQ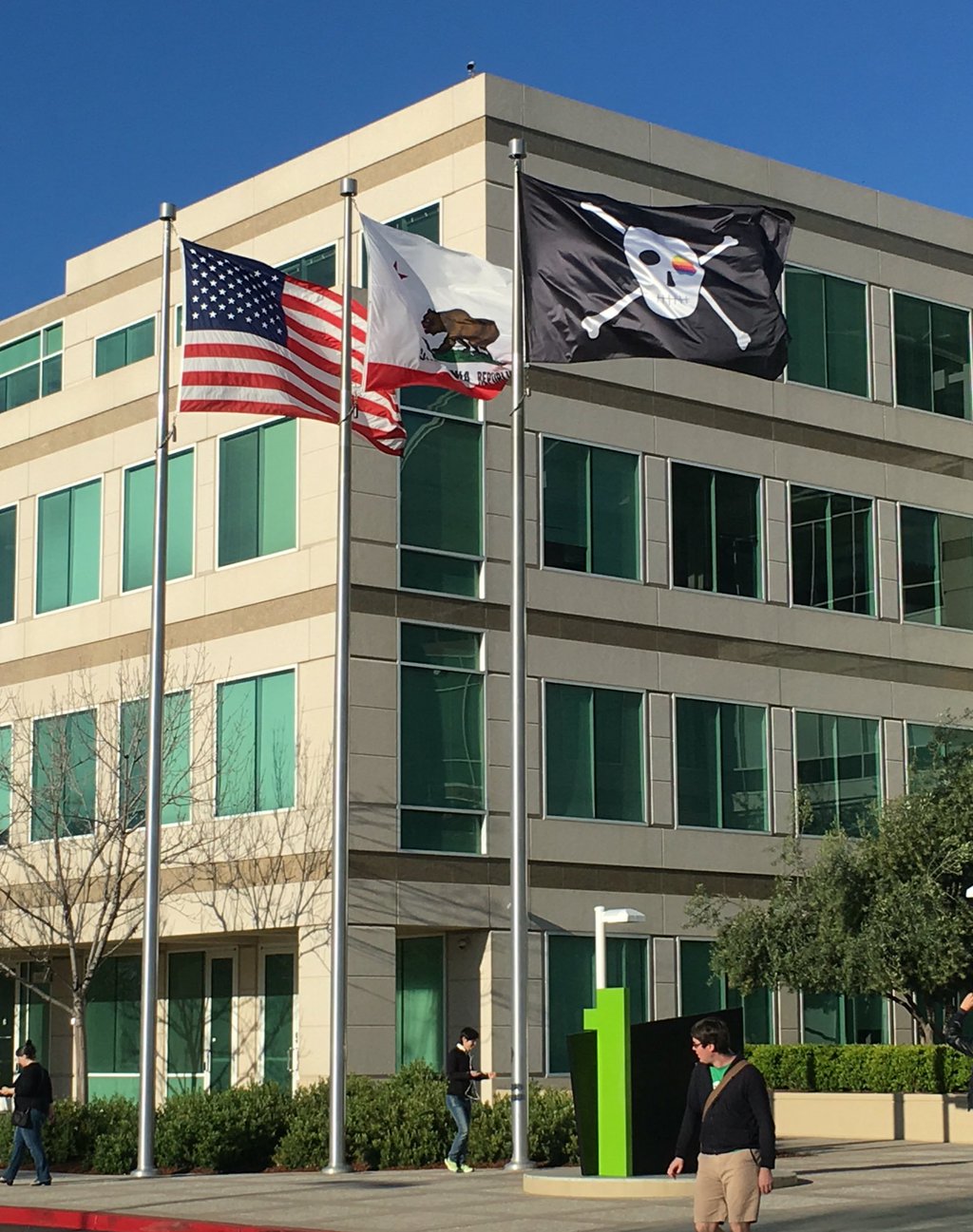 It's better to be a pirate than join the navy.
– Steve Jobs
Att Apple bildades första april för 40 år sedan är inget aprilskämt. När bolaget nu har valt att fira sin födelsedag så har de gjort det på ett antal sätt, ett var videon "40 år på 40 sekunder" som visades på pressmötet för snart två veckor sedan, och ett annat ser du i bilden ovan – en ny version av den klassiska piratflaggan som Steve Capps firade upp på en metallstång på taket på den kontorsbyggnad där den första Macintosh-modellen utvecklades:
Finally, on Sunday night around 10pm, it was time to hoist the Jolly Roger. Capps climbed onto the roof while we stood guard below. He wasn't sure how he would attach the flag, and didn't have many tools with him. He scoured the surface of the roof and found three or four long, rusty nails, which he was able to use to secure the flag pole to a groove in the roof, ready to greet the Mac team members as they entered the new building the next morning.

We weren't sure how everyone would react to the flag, especially Steve Jobs, but Steve and almost everyone else loved it, so it became a permanent fixture of the building. It usually made me smile when I caught a glimpse of it as I came to work in the morning.
Apple, tack och lov, fortsätter uppvisa en stor portion humor.