Facebook tvingar mobila messenger-användare till applikation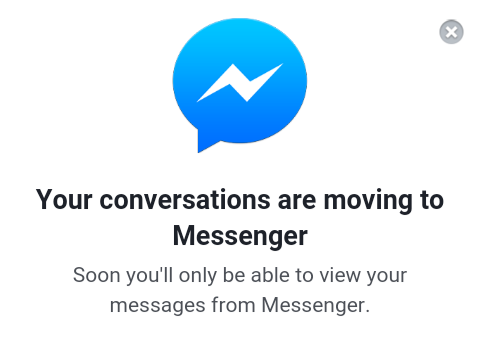 Facebook is removing the messaging capability from its mobile web application, according to a notice being served to users: "Your conversations are moving to Messenger," it reads. Welcome news to the millions like me who switched to the web app in order to avoid Messenger in the first place!

At the moment, you can just dismiss the notice and go about your business. But this summer the warning will become an impenetrable wall, and your only option will be to download the official Messenger app.
När de tvingat in alla i sina applikationer, vad händer då? Jag funderar allt mer på om det inte är Facebook man ska hålla ett öga på i fortsättningen istället för Google.